Baked pasta
Recipe for baked pasta with chicken, green pees and sweet corn.
recipe,photo-recipe,pasta - Fusilli (spiral),chicken breasts,green peas frozen,corn sterilized,whipping cream (30-33% fat),mozzarella cheese,Chicken
Chicken
Recipe
3.
Saute the rested chicken meat until it becomes brownish.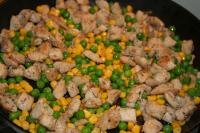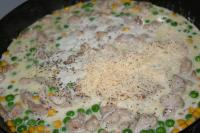 6.
Put noodles in baking dish and pour them over with sauce with meat. Stir a little.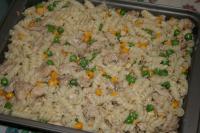 7.
mozzarella cheese 4.25 oz (120 g)
Bake for 10 minutes at medium heat. Take the noodles out and spread pieces of mozzarella on top of them. Bake for 5 more minutes.
Bon appetit!