Lentil-pea spicy Dhal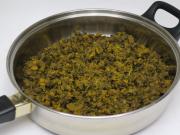 Dhal is a legume porridge served as a basic part of the Indian lunch menu. This very healthy meal, full of protein, it is also popular in other Orient countries.
recipe,photo-recipe,logs dried yellow peas,lentil,Vegetable sides,Indian cuisine,Vegetarian recipes,Gluten-Free
Vegetable sides
Indian cuisine
Recipe
1.
logs dried yellow peas 3.5 oz (100 g) • lentil 3.5 oz (100 g)
Wash the legumes and leave them soaked in water for 30 minutes. Drain, add fresh water (500 ml) and cook until soft.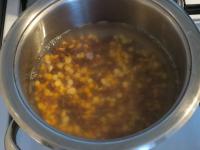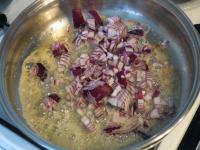 3.
garlic 0.25 oz (8 g) • ginger-root 0.25 oz (8 g)
Clean and grate the garlic and ginger.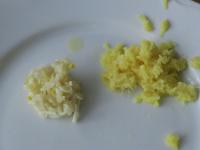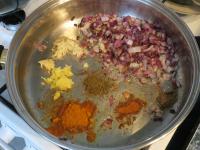 5.
... and add cooked legumes. Stir.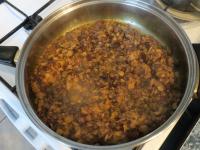 Bon appetit!