Chicken Saute with Liver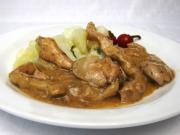 "Devilled" saute served with boiled potatoes and spicy chili pepper.
recipe,photo-recipe,pork thigh,chicken livers,Pork,Lactose-Free
Pork
Recipe
3.
leek 3.5 oz (100 g)
Wash leek and chop it finely.
4.
Add it to the meat and braise for 5 more minutes.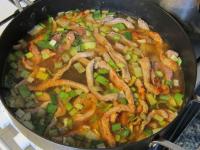 5.
chicken livers 1.1 lb (500 g)
When the meat is done, add liver but remove the membrane. Stir and cook everything together for 5-8 minutes.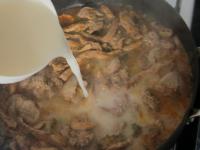 7.
Cook until thickened, season with salt to your taste.
Bon appetit!